Indeed, in our day-to-day life, it is all about just routines & schedules, and when we talk about a long-drawn vacation with family and friends, it is generally nowhere in the picture. Now, you are exhausted of all this and want to take some time away to relax. Well, if you are nature enthusiast, a wildlife safari can be a good option for you. On the internet, there are a lot of travelling websites that offer attractive deals for wildlife safari in Kaziranga National Park.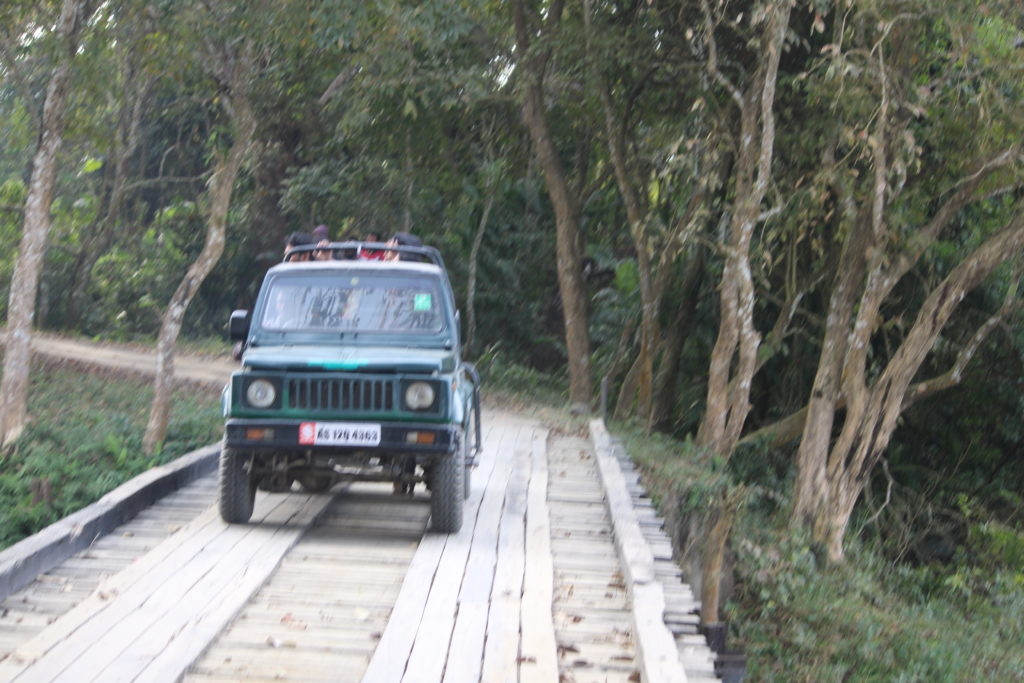 In Kaziranga National Park, you'll find mainly two types of safaris (Jeep Safari and Elephant Safari) that you can go for to plunge yourself in the exhilarating things to do here and have an experience of life time.
JEEP SAFARI IN KAZIRANGA NATIONAL PARK
In this charismatic trip, you are going to set off on breathtaking jeep safari that will go deep inside the wilds of the national park, via grasslands and swarming forests. In this park, you'll come across 4 forest belts including Agratoli (mainly a dark forest), Kohora (a homeland of many rhinos), Bagori (where grasslands and woodland blend together), and Burapahar (a mountainous woody territory).
Here, you'll delight in Jungle Safari by open Jeep on the lookout for tigers, elephants, jackal, monkeys and the various species of deer together with many familial & nomadic bird species. There is no question in that seeing these wildlife species in the jungle will be your most exquisite memory of Kaziranga. And it would take you around one or two days to discover the park completely. Your trip organizer is supposed to manage a range of wonderful trips with experienced wildlife experts.
In addition to the above, Jeep Safari in this remarkable Park is allowed on the selected tourist's trail that is determined by the forest representatives. It is good to know that you can enjoy the Jeep Safari in all the 4 regions of this park.
ELEPHANT SAFARI IN KAZIRANGA NATIONAL PARK:
Kaziranga National Park is highly famous for elephant safari to witness the Great Indian one-horned Rhinoceros. Here, you can take pleasure in the early morning nature activities, such as birds chirping & the sunrise. It would not be wrong to say that you have seen nothing here if you have not experienced the elephant safari. It is, of course, the most demanded activity in Kaziranga and on account of the limited seats, it is recommended to confirm the bookings as early as possible. But just make sure that you pay the genuine rates mentioned by the Eastern Assam Wildlife Division.
Elephant Safari trip is a fantastic choice of itineraries intended for folks, who are willing to see the forests of diverse backdrop and capture the wild animals from close. What is more, as the utmost zone of the park is easy to get to, you could personally see the herds of one-horned rhinos strolling around. It also gives you an opportunity to spot animals in their natural habitation. Certainly, the affluent fauna of Kaziranga will turn your excursion into the gratifying experience.
Now, you might have a question which is the best safari in Kaziranga National Park? In general, visitors have a first choice for taking safari in the western area, as it is where they are likely to witness the rhinos closely. Here, you should not make any insight regarding a specific area as all the regions take you to the centre of this stunning park. In fact, all the regions are exclusive in terms of woodland, meadows, density of mammals & birds, land scenery, and so on.